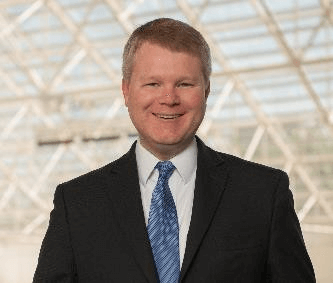 Manager, Economic Development & Existing Industry
Alabama Power Company
Phone: 205-257-2138
Email: bking@southernco.com
Blair joined Alabama Power Company in 2009 as a project manager and economic development
representative. In this role, he on notable economic development projects throughout the state including
Shipt, Yorozu, Gerhardi and Golden State Foods.

Blair currently leads Alabama Power's economic development Existing Industry and Expansion team, which
is dedicated to helping current industrial customers expand their business in the state. He is also
responsible for working with new prospective companies considering Alabama for a new location.
Prior to joining Alabama Power, Blair served as a Financial Incentives Specialist for Operation New
Birmingham (now REV Birmingham), a downtown redevelopment organization focused on the revitalization
and growth of downtown Birmingham.

In the community, Blair is an active participant in developing and growing the state's tech ecosystem,
including IT and life sciences. He serves on the boards for BIO Alabama, a statewide organization
representing Alabama's bio-related industries, research scientists, clinicians and business professionals in
the life sciences field, and Alabama Germany Partnership, which works to support relationships between
organizations in Alabama and Germany.

Blair was honored by Birmingham Business Journal as a "Top 40 under 40" professional in 2017. Other
honors include Consultant Connect – North Americana's Top 50 Economic Developers (2016) and
Economic Development Association's Young Professional of the Year (2014).

A Birmingham native, Blair grew up in Vestavia, AL and graduated from Auburn University with a Bachelor
of Science degree in Human Resource Management.