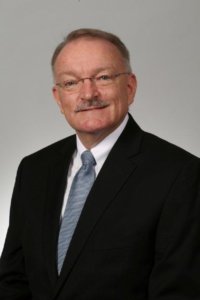 President
Central Alabama Community College
Jeff Lynn began working for the Alabama Community College System on October 1, 2016. He came to ACCS from Louisiana Economic Development where he developed and started LED FastStart, nationally recognized as the No. 1 workforce development program in the U.S. for the seven plus years he was in Louisiana. LED FastStart provides customized workforce solutions to new and expanding companies in Louisiana. Jeff also started several manufacturing certification programs that were offered in the community and technical college system and high schools across Louisiana.
Jeff moved to Louisiana in November 2008 from Georgia, where he held a similar role in state workforce development leadership. While working in the Georgia workforce program, he built a program that maintained a No. 1 or No. 2 national ranking for the decade he served in that capacity in Georgia.
Jeff is a Certified Economic Developer Trainer with more than 30 years of experience in manufacturing, corporate headquarters, IT technology centers, customer support centers and other business operations. He specializes in large-scale manufacturing startups with significant emphasis on transfer of technology for operations.
In August 2017, Jeff was appointed to the Alabama Workforce Council. He chairs the Statewide Educational Attainment Committee, the governor-appointed committee tasked with developing a state attainment goal and strategy.
In addition to the Alabama Workforce Council, Jeff is on the Board of Directors of the Alabama Automotive Manufacturers Association, Aerospace Alliance, AlabamaGermany Partnership, and Alabama Robotics Technology Park Executive Board. He also serves on the national Leadership Council of the Manufacturing Skill Standards Council, Governor Ivey's Advisory Council for Computer Science Education, and the BCA Business Education Alliance Advisory Council.
Jeff received his B.S. degree in Organizational Management from Auburn University.