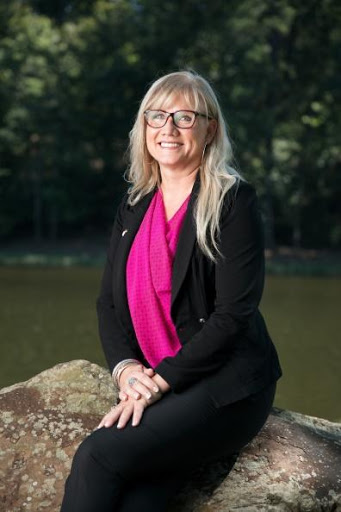 Tine Hoffmeister joined AlabamaGermany Partnership (AGP) as the executive director in 2012. Her responsibilities include financial and operational management, membership development, administrative duties, event planning, and managing the website and newsletter.
Originally from Copenhagen, Denmark, Tine has lived more than 24 years in the United States and the past 12 years in Alabama. In October 2017, she proudly became a U.S. citizen.
Her fascination for different cultures started as a teenager in Denmark with many pen-pals from around the world (before internet and Facebook). Later her work experience as an Area Export Sales Manager for a Danish laboratory manufacturer allowed her to visit many countries, where she became familiar with intricacies of international business culture.