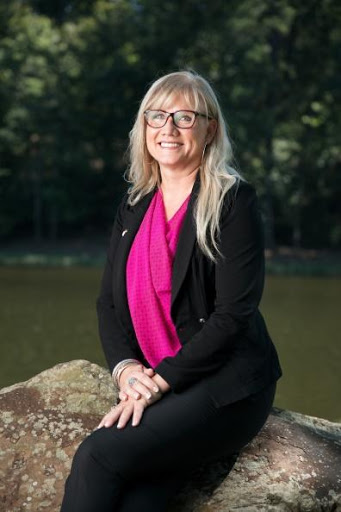 Tine Hoffmeister joined AlabamaGermany Partnership (AGP) as the executive director in 2012. Her responsibilities include financial and operational management, membership development, administrative duties, event planning, and managing the website and newsletter.
Originally from Copenhagen, Denmark, Tine has lived more than 28 years in the United States and the past 16 years in Alabama. In October 2017, she proudly became a U.S. citizen.
Her prior experiences include business consulting services and the ownership of 2 businesses in the US. Her work experience in Europe includes Sales Director for international corporations with products ranging from pharmaceutical and crop protection to plastics and specialty chemicals, and as an Area Export Sales Manager for a Danish laboratory manufacturer responsible for development and sales to 17 European countries. She has served on the board of directors for the University of Alabama at Birmingham School of Education, the Birmingham Bicycle Club, and Birmingham Hammers. Graduated FBI citizens academy in Birmingham, AL.
Ms. Hoffmeister holds a bachelor in Sales & Marketing from Copenhagen Business School, is bilingual in English and Danish (native), and is proficient in elementary German.