Germany is the third most popular destination among international students in the world. More than twelve percent of students at German universities come from abroad – just like you. Germany is an attractive place to study and German university degrees are highly respected by employers worldwide.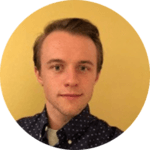 "People are people no matter where you are." "Menschen sind Menschen, egal wo…
Scholarships and programs for studying in Germany
Robert Bosch Foundation Fellowship Program
The Robert Bosch Foundation Fellowship Program is a distinguished transatlantic initiative that offers a select cohort of accomplished Americans the opportunity to complete a comprehensive intercultural professional program in Germany that is comprised of three main components.
Deutscher Akademischer Austauschdienst /German Academic Exchange Service
International students can apply to numerous organizations for a scholarship, for example to the DAAD, to party-related foundations or business-affiliated institutions.
The Congress-Bundestag Youth Exchange for Young Professionals (CBYX)
The Congress-Bundestag Youth Exchange for Young Professionals (CBYX) is a fellowship funded by the German Bundestag and U.S. Department of State, that annually provides 75 American and 75 German young professionals, between the ages of 18½–24, the opportunity to spend one year in each other's countries, studying, interning, and living with hosts on a cultural immersion program.
Fulbright Scholar Program
The Fulbright Public Policy Fellowship provides opportunities for U.S. early and mid-career professionals and practitioners to serve in professional placements in a foreign government ministry or institution in partner governments around the world.
As a global intern in Berlin, you'll work in a non-paying position within a wide range of opportunities across a diverse set of innovative industries. Co-curricular excursions and cultural activities in and around Berlin complement your coursework and immerse you in the history and culture of the city. This 8-week program includes a full-time internship and an integrated academic seminar. 
An IES internship in Berlin to develop your professional skills and ability to communicate across cultures. Work at least 25 hours per week at unpaid placement at local business or organization. Plus you will be enrolled in a 3 or 6 credit academic internship seminar.