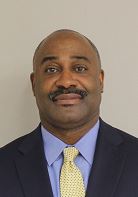 Plant Manager
Bocar US, Inc. 
Stephane Williams is from Madison, Alabama
Experiences:
Experience General Manager with a demonstrated history of working in the Defense & Space industry and Automotive.
Skilled in DMAIC, Operations Management, Lean Manufacturing, GMP Pharma, Supply Chain, Advance Product Quality, Planning (APQP), and Team Building Root Cause Analysis.
Strong business development professional with a Bachelor of Science (B.S.) focus in industrial Technology/Electronics Technology from North Carolina A & T State University.
Plant Manager for Bocar US, Inc. since December 2020.
Director/GM at United Launch Alliance (ULA) for 3 years and 11 Months.
Director of Operations at Danfoss Turbocor (Contractor) for 7 months Contract.
Director and GM at Cummins Engine Co. Hyundai JV (HCEC) 8 years and 8 Months.
Deputy Plant Manager at Cummins Inc. 8 years and 4 Months.
Value Stream Manager at Goodyear Tire & Rubber Company 1 year and 10 Months.
Interests:
Art & Culture
Children
Civil Rights and Social Action
Disaster and Humanitarian Relief
Human Rights
Education
Environment
Science and Technology
Education, Credentials and Special Training
M.S., Accounting, Memphis State University
Certified Public Accountant, Alabama
Personal Financial Specialist – AICPA Certified
Chartered Global Management Accountant
Certified Financial Planner