EDUCATION
The AGP creates an information network connecting German-language educators to individuals and businesses in Alabama. These connections promote language-learning resources and more, including awareness of what Alabamians can learn from the German system of education and its focus on apprenticeships and skills-based training.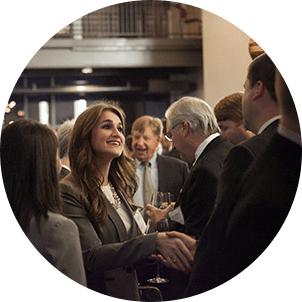 BUSINESS
The AGP supports business development between Alabama and Germany by encouraging direct investment, trade, and tourism. We serve as a facilitator between the two business cultures and foster awareness of the opportunities that Alabamians can find with German businesses and that German businesses can find here in Alabama.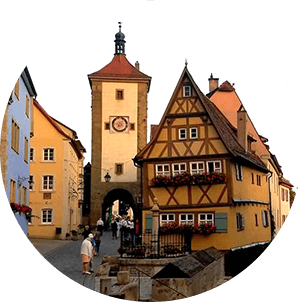 CULTURE
The AGP bridges the gap between two cultures. Whether it's celebrating Alabama's German-cultural heritage or introducing German expats to a new lifestyle in Alabama, we work to build cultural awareness and understanding between cultures, including connections with cultural exchange programs.
It is a pleasure and honor to be involved with AGP, its impressive management and membership. The AlabamaGermany Partnership is an effective and pragmatic organization. While the practical benefit of networking is important, the broader benefits of cultural exchange are evident in the AGP's mission and results.
As a member of the AlabamaGermany Partnership I see the positive results gained from the ongoing education opportunities. Education facilitated by the AGP through language, cultural and exchange programs strengthen the relationships between Alabama and Germany, building a better environment for business and individual success. I am pleased to be a part of this important organization.
It is gratifying to see how our grass roots efforts, and those of many like us, ultimately became part of the large and influential organization we know today as the AlabamaGermany Partnership. I am thrilled to be part of that.
The AGP is an absolutely unique organization that provides both American and German individuals and businesses a common ground for interaction and mutual understanding and a tremendous knowledge base for the two cultures. During my time in the US I have never found anything quite like it. This is something we can all be proud of.
The Alabama Germany Partnership provides an exceptional opportunity for individuals to exchange ideas, participate in diverse events as well as share a common interest in US and German culture. I am excited to be a member of this unique organization and look forward to its future successes.
I love what AlabamaGermany Partnership does! Making connections and helping people improve while bringing two cultures, languages and therefore people and businesses together. This is what it is all about.
Mar
30
Thu
AGP 25th Anniversary Celebration Dinner & Reception

@ Capitol Hill Marriott Hotel & Conference Center
Mar 30 @ 3:30 pm – 8:00 pm
Join us for AGP's biggest event of the year that brings German and American leaders from industrial, cultural, educational and governmental sectors together to celebrate Alabama-Germany Friendship. 
This year is extra special as we celebrate 25th Years of dedication to the development of educational, cultural, and business relationships among individuals and organizations with ties to both Alabama and Germany.   
Thursday, March 30, 2023
3:30 p.m. to 8:00 p.m.
The Capitol Hill Marriott Hotel & Conference Center
Prattville, Alabama
AU Stammtisch at Little Italy Pizzeria in Auburn

@ Little Italy Pizzeria
Mar 30 @ 6:00 pm – 7:30 pm
Dear all,
We will meet every other Thursday at 6pm at Little Italy Pizzeria on Magnolia for an informal get-together. We hope many of you can join us.
Viele Grüße
Anja Werth
M.A., M.Ed.
Senior Lecturer of German
Department of World Languages, Literatures & Cultures
Auburn University
Please note that the dates are shared to the best of our knowledge. If you plan to attend any of the events – please make sure to check the information directly with the host of the event. Thank you!
Stammtischtreffen Birmingham

@ Giuseppes Café
Mar 30 @ 7:30 pm – 9:00 pm
The group will start meeting in person again on July 1, 2021, at 7:30 p.m.
EMAIL David for information: agrestidg@gmail.com
Es gibt's Stammtisch, wie an jedem Donnerstag, ab halb acht Uhr abends im Giuseppes Café, 925 Eighth St. South, 324-2626.
Kommt und seid lustig!
Bis dahin!
Euer David
Please note that the dates are shared to the best of our knowledge. If you plan to attend any of the events – please make sure to check information directly with the host of the event. Thank you!
Mar
31
Fri
AGP Business Forum & Networking: German American Business Outlook for 2023

@ The Capitol Hill Golf Club House
Mar 31 @ 7:30 am – 9:00 am
Join us for breakfast, networking and briefing of the German American Business Outlook for 2023 and more: 
Friday, March 31, 2023
7:30 a.m. to 9:00 a.m. 
Golf Club House at RTJ Capitol Hill
Prattville, AL 
The German American Business Outlook (GABO) has been done annually since 2009 by the German American Chambers of Commerce. They surveyed German subsidiaries in the US to assess current economic developments and trends in transatlantic business. The GABO is one of the most important economic indicators of German American business relations. A short briefing of the report will be presented by Matthias Hoffmann, president & CEO of the German American Chamber of Commerce South. 
We will also be joined by the Alabama Department of Commerce's European Office Director, Christoph Doerr, that will give a short briefing on the German (and European) market in general and their outlook on investing in Alabama.
THANK YOU TO OUR GENEROUS SPONSOR: