EDUCATION
The AGP creates an information network connecting German-language educators to individuals and businesses in Alabama. These connections promote language-learning resources and more, including awareness of what Alabamians can learn from the German system of education and its focus on apprenticeships and skills-based training.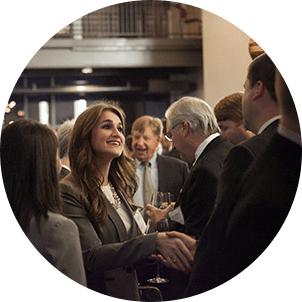 BUSINESS
The AGP supports business development between Alabama and Germany by encouraging direct investment, trade, and tourism. We serve as a facilitator between the two business cultures and foster awareness of the opportunities that Alabamians can find with German businesses and that German businesses can find here in Alabama.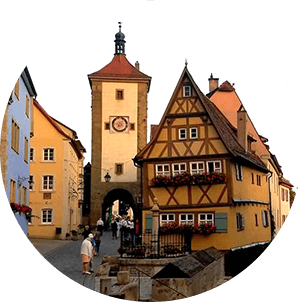 CULTURE
The AGP bridges the gap between two cultures. Whether it's celebrating Alabama's German-cultural heritage or introducing German expats to a new lifestyle in Alabama, we work to build cultural awareness and understanding between cultures, including connections with cultural exchange programs.
It is a pleasure and honor to be involved with AGP, its impressive management and membership. The AlabamaGermany Partnership is an effective and pragmatic organization. While the practical benefit of networking is important, the broader benefits of cultural exchange are evident in the AGP's mission and results.
As a member of the AlabamaGermany Partnership I see the positive results gained from the ongoing education opportunities. Education facilitated by the AGP through language, cultural and exchange programs strengthen the relationships between Alabama and Germany, building a better environment for business and individual success. I am pleased to be a part of this important organization.
It is gratifying to see how our grass roots efforts, and those of many like us, ultimately became part of the large and influential organization we know today as the AlabamaGermany Partnership. I am thrilled to be part of that.
The AGP is an absolutely unique organization that provides both American and German individuals and businesses a common ground for interaction and mutual understanding and a tremendous knowledge base for the two cultures. During my time in the US I have never found anything quite like it. This is something we can all be proud of.
The Alabama Germany Partnership provides an exceptional opportunity for individuals to exchange ideas, participate in diverse events as well as share a common interest in US and German culture. I am excited to be a member of this unique organization and look forward to its future successes.
I love what AlabamaGermany Partnership does! Making connections and helping people improve while bringing two cultures, languages and therefore people and businesses together. This is what it is all about.
Mercedes-Benz U.S. International, Inc. in Vance, Alabama, is gearing up to electrify their concept of the ultra-luxury automobile with the launch of the 2024 Mercedes-Maybach EQS 680 sport utility.