Mar
3
Tue
AGP Stammtisch in Birmingham

@ Brät Brot Biergarten
Mar 3 @ 6:00 pm – 8:00 pm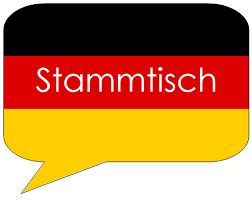 Come join us for AGP "Stammtisch" every first Tuesday of the month. 
What does "Stammtisch" mean? A Stammtisch is an informal group meeting held on a regular basis, and also the usually large table around which the group meets. A Stammtisch is not a structured meeting, but rather a friendly and casual get-together.
This is a great opportunity for German expats to meet and for other German speaking/practicing to improve your German. Speaking German is encouraged but not required. 
Bröt Brot has a great selection of beverage and food for purchase. Please note the 21+ age restriction as be lifted. ALL AGES are now welcome at Brät Brot!  
Mar
4
Wed
AGP 22nd Annual Celebration Dinner

@ U.S. Space and Rocket Center
Mar 4 @ 5:30 pm – 9:00 pm
We are excited to announce the date for an evening of celebration of the Alabama-Germany friendship. Our biggest event of the year brings German and American leaders from industrial, cultural, educational and governmental sections together.
5:30 p.m.
 Reception, Networking & Silent Auction under the Saturn V Rocket
7:00 p.m.
 Dinner Program including recognizing 
2019 New and expanding German companies in Alabama, the Barbara Fischer Education Award and the prestigious Rainer Bauer Award. 
Business/Business Casual Attire. 
Mar
5
Thu
AGP Business Forum – Biotechnology

@ HudsonAlpha Institute for Biotechnology
Mar 5 @ 8:30 am – 11:30 am
Join us for a morning in the world of biotechnology at the HudsonAlpha Institute for Biotechnology in Huntsville. Hear from their scientists, educators, economic developers and entrepreneurs:
Thursday, March 5, 2020
8:30 a.m. to 11:30 a.m.
Huntsville
Alabama is home to 780 bioscience companies, and the industry has an annual economic impact estimated at $7.3 billion, as well as a track record for breakthrough discoveries. Beyond cutting-edge research and technology, one of the most notable achievements of the bioscience sector is the high level of employment that it has created. Nearly 18,000 Alabamians are employed in life science or biotechnology jobs, with average annual income topping $67,000.
"Alabama's bioscience industry is a vital economic engine for our state, creating high-paying jobs and generating important innovations that improve the quality of life for people here at home and all around the world," said Greg Canfield, secretary of the Alabama Department of Commerce. "We're focused on fostering growth in the bioscience sector and collaborating with the state's research leaders to make that happen."
Those research leaders include major players in the state like the HudsonAlpha Institute for Biotechnology in Huntsville.