The German Health Ministry wants to continue Covid restrictions throughout autumn and winter, and may push for tighter rules for the unvaccinated – but politicians aren't predicting a strict lockdown.
The proposals were revealed in a report obtained by DPA, in which government health officials set out their vision for the coming months.
Looking ahead to a potentially difficult autumn and winter, ministers allegedly argued that continued measures were needed "in order to protect the health system from excessive strain and to shield the groups of people who cannot yet be vaccinated from a potentially serious illness".
See also on The Local:
https://imasdk.googleapis.com/js/core/bridge3.473.0_en.html#goog_885674183https://imasdk.googleapis.com/js/core/bridge3.473.0_en.html#goog_1738282106https://imasdk.googleapis.com/js/core/bridge3.473.0_en.html#goog_1432169212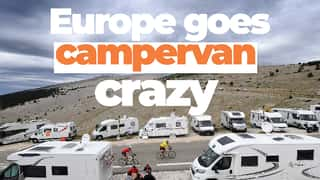 However, due to a relatively high number of vaccinated people in Germany, people are unlikely to face the kinds of restrictions they saw in 2020 and the early months of 2021, according to the Ministry's report .
"A drastic lockdown like the ones we saw in the second and third waves will in all probability not be necessary," they wrote.
"A fourth wave of Covid infections has begun, albeit still at a low level. In addition to the increased influx of infections by people returning from travel, people are behaving almost the same as they were in the times before the pandemic."
On Wednesday 3,571 Covid cases were reported within the last 24 hours in Germany, and 25 deaths. The 7-day incidence rose slightly to 18.5 cases per 100,000 people. Read The Local's Full Story.